April Is Here!
As we move into the month of April, it's time to start thinking about adjusting our skincare routines as we come out of winter, and as we slowly ease into spring here in Boston, don't forget about your skin! Choose products that are gentle and non-irritating, especially if you have allergies.
If you have any specific concerns, don't hesitate to schedule a consultation with us today!
April is Rosacea awareness month.
Rosacea is a chronic skin condition that affects the face and can cause redness, flushing, bumps, and visible blood vessels. While there is no cure for rosacea, there are several tips that can help manage the symptoms and reduce flare-ups.
Here are some tips on how to manage your rosacea:
Identify your triggers: Common triggers include sun exposure, stress, spicy foods, alcohol, and hot drinks.
Protect your skin: We all know it is sunny in Boston during the springtime. Protect your skin from the sun by wearing a hat and using broad-spectrum mineral sunscreen with an SPF of 30 or higher.
Use gentle skincare products: Use skincare products that are specifically formulated for sensitive skin. We would recommend Anti-Stress CBD Drops – calm, soothe and adapt with 1000mg full-spectrum CBD and a therapeutic adaptogen complex.
Manage stress: Try relaxation techniques, such as deep breathing, meditation, or yoga, to help reduce stress.
Maintain a healthy lifestyle: Eat a healthy diet, exercise regularly, and get enough sleep to help reduce stress and improve overall health.
You're Glowing! New Glow Mask!
The Hydra Bright AHA Glow Mask is a nourishing and brightening that can help you achieve the ultimate complexion glow-up. It's powered by vegan lactic acid, which helps even out skin tone and boost brightness.
Additionally, a peptide brightening complex infused with licorice and mushroom extracts can help refine and re-energize your skin.
This mask also contains calming and soothing botanicals, as well as antioxidant vitamin E, which can help strengthen and condition your skin for a refreshed radiance. It's suitable for all skin types, making it a versatile addition to any skincare routine.
You had me at Luxurious.
Our bath mitts are perfect for exfoliating your Boston winter skin. Our luxurious Bath Mitt is the perfect addition to your bathing routine.
The mitt is naturally antifungal and antibacterial, and it dries quickly, making it ideal for traveling. Not only does it clean and exfoliate your skin, but it also massages it, leaving you feeling rejuvenated and refreshed. Try Bath Mitt today and enjoy the benefits of silky smooth skin.
Give yourself a hand.
Many people don't realize that the hands are often the first to show signs of aging. Dr. Stavitsky offers fillers to help reverse the signs of volume loss in the back of the hands right here in Boston. Dr. Stavitsky understands that achieving a youthful appearance is not just about the face but also about the hands.
We believe that every part of your body deserves attention and care, which is why we offer a range of fillers to target different areas of the body. Book an appointment, and let us help you look and feel your best from head to toe!
Our April Featured Business:
Anne Lemons Wellness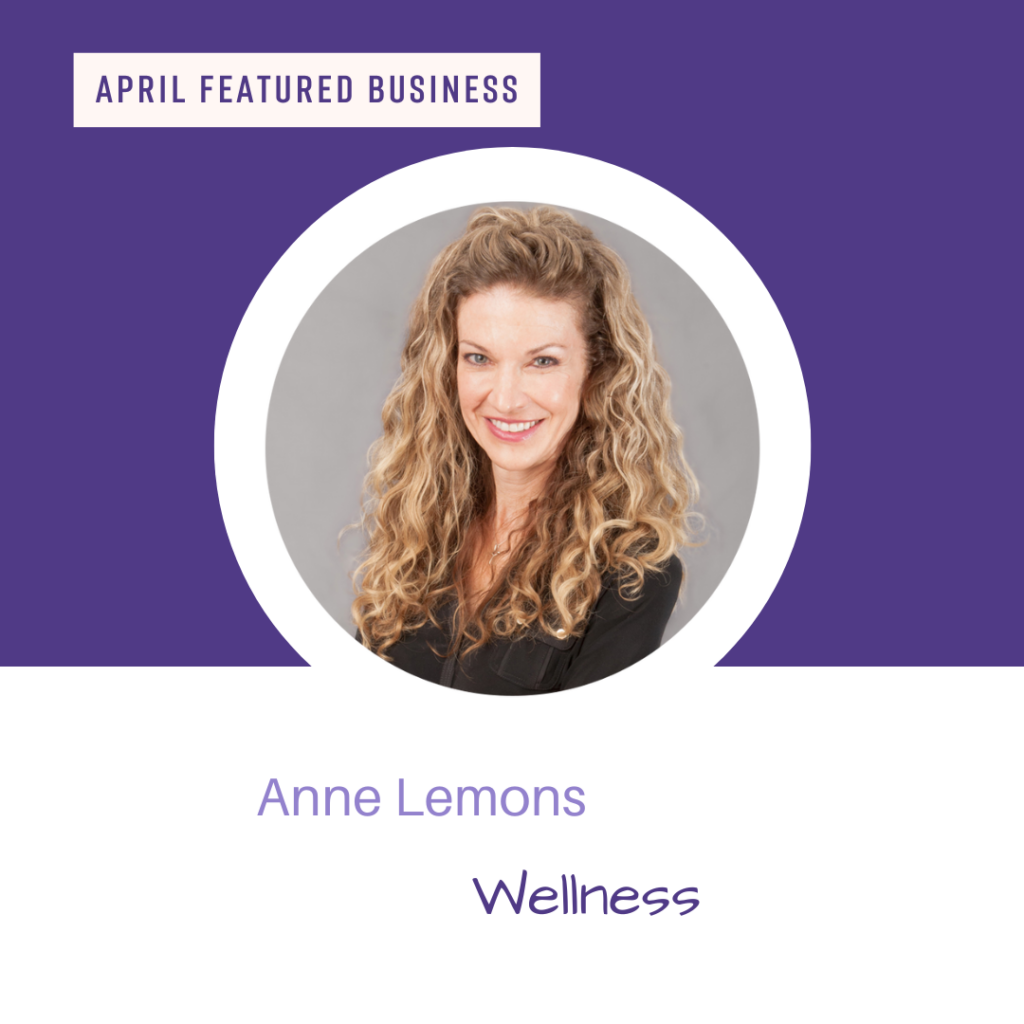 Anne Lemons helps empower women to look and feel younger while growing older so they can align with their purpose. 
She is a Physical Therapist and certified functional medicine, nutrition, and lifestyle practitioner in Boston, MA.
Anne's focus is on uncovering the root causes of chronic health conditions like pain, fatigue, hormonal imbalance, sleep issues, and digestive distress to help her patients achieve optimal wellness.
Her holistic approach and strategies also include affordable, portable stem cell therapy.
Info is available on her website- www.annelemonswellness.com
Free webinar coming up – "It's not you, it's your hormones" – learn about some of the root causes of hormonal imbalance and what to do about it.
Free Leaky Gutguide on Anne's website as well.
20-minute Discovery Call available Free of Charge!
IG, FB and YouTube – @annelemonswellness
Email – anne@annelemonswellness.com
Call Anne 508-561-6050
📣Want to be featured in our newsletter? We'd love to showcase you and your business! Let us know! Email us at info@skinstudioboston.com
Call 617.779.8840 Text 617.958.5399