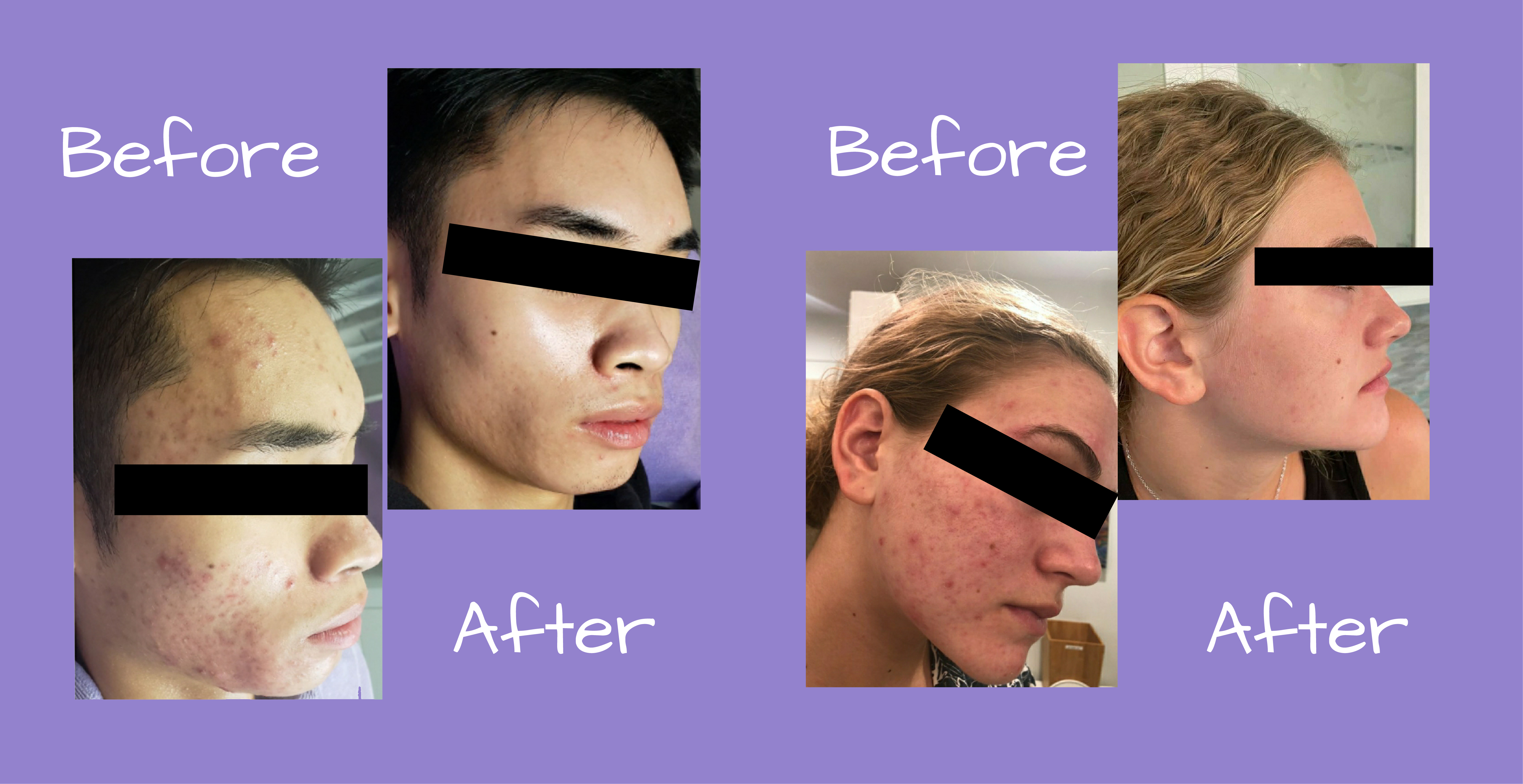 We are so excited to offer our Acne Program – unlike any other treatment you've tried before. We create a customized program for each person and acne type. Our estheticians are Face Reality Certified Acne Specialists and want to show you that clear skin is possible!
Stop waiting to take care of your stubborn acne. Now is the time! Acne is a disease of the pores and it can be caused by certain medications, exposures, hormones, foods, etc. Our certified estheticians are here to help figure out what is working for your skin (and what's not!). Your acne can be controlled through the use of specifically chosen Face Reality products, customized in-studio acne treatments, home care, and education!
Please keep in mind, this is a strategic acne program that requires you to come in bi-weekly for at least the first 12 weeks. Your skin is an investment and we are here to help!
Step 1: Book your Acne Program Consultation
During this visit, an esthetician will analyze your skin, go through treatment processes, introduce you to Face Reality products, and build a treatment plan for you! Once completed, you and your esthetician will move on to step 2.
Step 2:  Book your Acne Facial – Face Reality
This will be your bi-weekly facial treatment. Your esthetician will prep, treat, and clean your skin and monitor your progress. Ask your esthetician what products we recommend for after treatment care.
What is a Face Reality Certified Acne Specialist?
A Face Reality Certified Acne Specialist has studied comprehensive and intense training and passed a 6-hour exam. Our estheticians have worked so hard to prove their knowledge to help you control your stubborn acne – they are trained to analyze, customize, and educate!
Please keep in mind… we do not perform any skin care treatments if you have a cold sore. Schedule your appointment when the cold sore is completely healed. 
Please see more information here.
Be sure to inform your esthetician if you are taking any prescription medication that may affect your skin sensitivity.
To view our range of Face Reality Acne Care products: 
Click Here