As we transition from the summer sun to the cooler Boston weather, it's crucial to prioritize skin care and self-care. Below, you'll find our recommendations from Skin Studio for post-summer skin care products and treatments that will keep your skin healthy and glowing.
Our After-Summer Must-Have Products:
Smoothing: Gentle exfoliation from the lactic acid helps visibly improve skin texture, reducing the appearance of fine lines & pores.
Hydrating: Botanical extracts rebalance moisture-levels, replenishing and nourishing skin.
Brightening: Antioxidant complex calms irritation and soothes redness.
Brightens: A glow-boosting mask to even out skin tone and refresh radiance.
Conditions: Calming botanicals help soothe and strengthen skin.
Softens: Skin feels softer and smoother.
Brightening: High-strength dose of vitamin C & botanical brighteners provide instant luminosity.
Protects: Offering elevated protection against aging-free radical damage caused by pollution and blue light.
Plumps: Peptides stimulate collagen production which gives skin a plumped, lifted glow.
Brightening: Lifting luminosity and brightness around the eye area, smooths the appearance of dark circles & fine lines.
Hydrating: Conditions and calms, strengthening the moisture barrier for a refreshed appearance.
Illuminating: The mineral luminosity complex and peach tone deliver instant luminosity.
Hydrating: This strengthening, conditioning formula replenishes skin's moisture reserves, plumping, and nourishing.
Brightening: Vitamin C promotes your skins clarity and radiance, while a mica-infused complex amplifies that lit-from-within glow.
Smoothing: Gently exfoliating & refining texture imperfections, the appearance of pores, fine lines & wrinkles is visibly improved.
Our After-Summer Treatments:
Revitalize your skin care routine with our range of professional peels, available right here at Skin Studio in Boston. These treatments are carefully formulated to target various skin concerns and deliver stunning results for your skin care needs.
Glycolic Peel: This exfoliating treatment helps improve skin texture, reduce fine lines, and promote a smoother, brighter complexion. Unlock the power of glycolic acid with our Glo Glypro Retinol Drops.
Lactic Peel: This gentle yet effective acid is perfect for brightening the skin, reducing the appearance of dark spots, and achieving a radiant glow. Experience the benefits of lactic acid with our Glo Hydra-Bright Alpha Arbutin Drops.
Mandelic Peel: This liquid exfoliant is ideal for refining skin texture, minimizing pores, and addressing uneven skin tone. Discover the wonders of mandelic acid through our Hydra-Bright Pro 5 Liquid Exfoliant.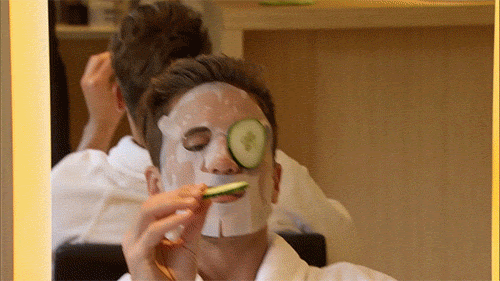 Did You Know? All of our peels can be added to any facial here at Skin Studio in Boston for an extra boost of radiance and rejuvenation!
Face Reality – Acne Program
For all of our college students here in Boston, we've got your back! Our Face Reality products offer affordable acne solutions to help you achieve clear and confident skin while staying on budget. We understand the unique challenges of college life, which is why our tailored acne skincare plans are perfect for students dealing with acne, breakouts, and blemishes. We can create a personalized plan that can work for you and keep you on track while you are away at school with our virtual consultations. View more about our acne skin care plan at Skin Studio here.
Whether you're gearing up to hit the books or simply want to pamper yourself in Boston, we've got the treatments and expertise to make it happen at Skin Studio. Our dedicated team is here to support your journey to clear, radiant skin throughout your college years and beyond. Visit us today to learn more about our acne skincare plan and start your path to healthier skin.