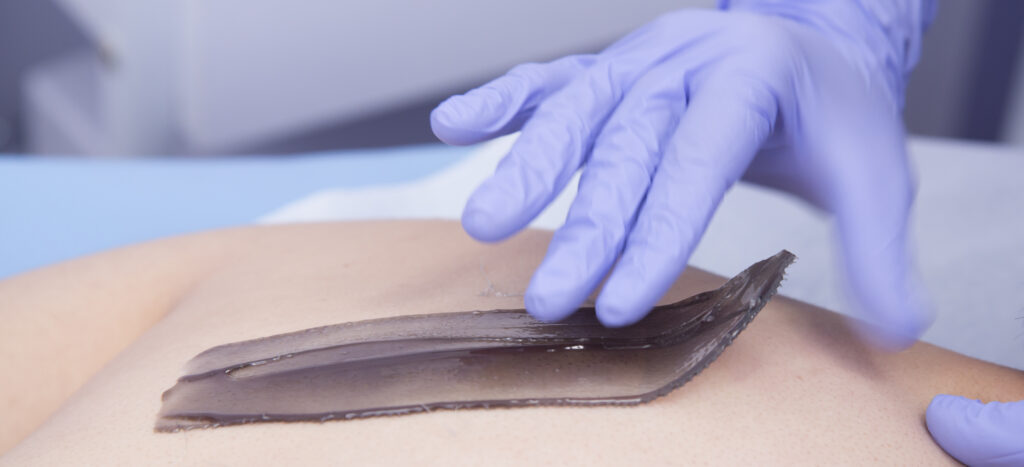 Waxing
Waxing treatments are a popular method of hair removal that can leave your skin smooth and hair-free for weeks. Unlike shaving, which only removes hair from the surface, waxing removes hair from the root, which means it takes longer for hair to grow back.
Waxing can be done on various parts of the body, including the legs, arms, underarms, bikini area, and face. The procedure involves applying warm wax to the skin, allowing it to adhere to the hair, and then removing it quickly.
Although waxing can be uncomfortable, many people prefer it because it provides longer-lasting results than other hair removal methods. With regular waxing, you can enjoy smooth and silky skin without the hassle of daily shaving or the expense of laser hair removal.
If you're considering waxing, be sure to choose a reputable provider that uses high-quality products and practices proper hygiene to ensure your safety and comfort.
We wax with non-strip, gentle, chamomile hard wax only.
$110 – Back and Shoulders
*Combos available*
Learn more about the different bikini waxes below!
Bikini Types
Regular Bikini – removal of hair visible around the bikini line a.k.a. basic tidying up!
French Bikini – removal of all hair, just in the front. Option of leaving a triangle, strip, or shape.
Brazilian Bikini – removal of all hair, front and back. Option of leaving a triangle, strip, or shape on the front. 
Experience the benefits of long-lasting and smooth skin with our professional waxing services. Contact us today to schedule your appointment and enjoy the convenience and confidence of hair-free skin.