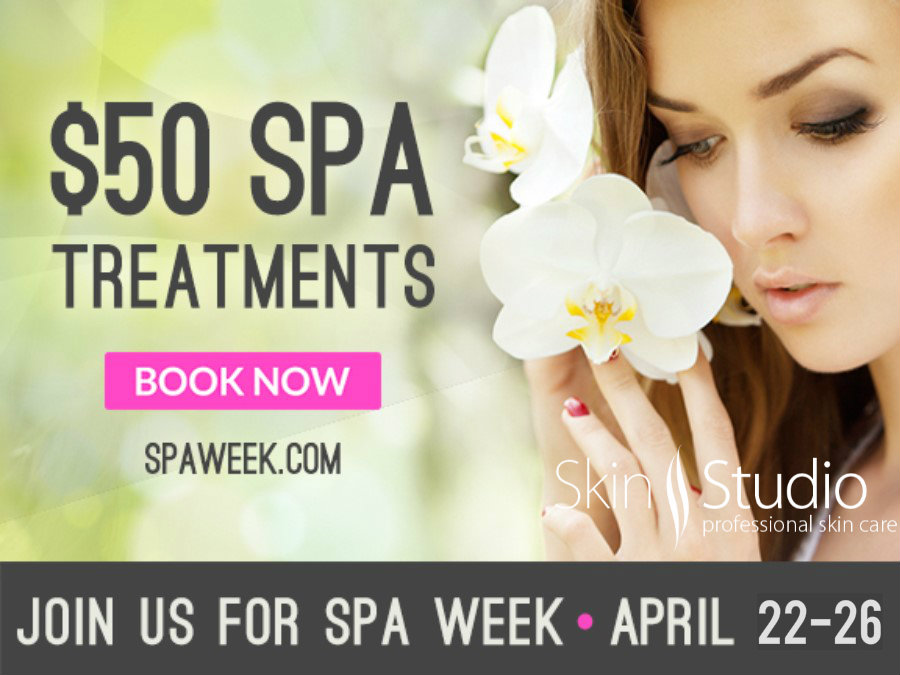 Do you know about SPA WEEK?
What is spa week? The Spa Week concept was born on a rainy spring morning in 2004. The goal was simple: bring the spa & wellness experience to the masses by offering full service treatments, normally costing hundreds of dollars, for just $50 dollars each. This year our Skin Studio is participating in SPA WEEK April 22-26. Therefore, we are offering 3 special treatments: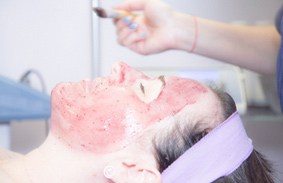 Blueberry Facial Retreat with Extractions.
Delight your skin and deep clean your pores with gentle exfoliating lactic blueberry fruit puree. This facial offers exfoliating and moisture retention properties that promote softer, smoother skin. It also improves in the appearance of fine lines. We start with thorough cleansing of the skin using hydrating cleanser, followed by a steam and exfoliating lactic treatment that contains blueberry, bilberry and mulberry fruit puree. Lactic Acid softens skin and improves texture while berry Fruit Puree is rich in antioxidants and phytonutrients necessary to protect the skin from environmental damage. Now skin is ready for one of very important steps of our spa week facial treatment, an extractions, that clear pores of impurities. After that, we use a special tool, high frequency treatment, that is used to stimulate, sanitize and heal the skin, it increases product penetration and improves acne because of its antibacterial benefits. Massage of face, neck and hands adds relaxation to your treatment, followed by finishing customized mask that leaves your skin hydrated and renewed.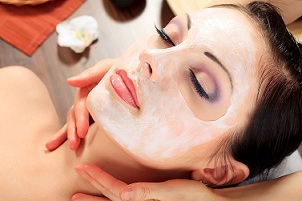 Nourishing Seaweed Collagen Facial.
Brighten, sooth and plump your skin with hydrating mineral mask and revitalizing collagen eye pads. This spa week special starts with soothing cleanser that gently removes dead skin cell build-up. It also stimulates cell regeneration with Jojoba beads granules and Pumpkin enzyme under warm and relaxing steam. In addition, this exfoliates without stress or irritation to your skin, it lifts away dead skin cells and provides important age-defying nutrients.  After that is deep pore extractions, followed by high frequency treatment. This treatment stimulates, sanitizes and heals the skin to improve product penetration, and to eliminate oils. Extracts of coconut, avocado, olive, cucumber and orange nourishes and energizes your skin during facial massage. To enrich your experience, next step is soothing seaweed mask with high concentration of collagen, proteins, vitamins, and minerals. Mask also includes Collagen Eye Pads that provide deep hydration, plumping, and tightening of the skin around the eye.
Mini Facial with Cherry Exfoliation & Brazilian Wax.
Target your skin care and waxing needs with this spa week combo. Mini facial starts with a cleansing of your skin under the soothing steam and applying hydrating exfoliating mask of Cherry Enzyme, rich in antioxidants that promotes healthy skin tissue. Furthermore, it's followed by targeted deep pore cleaning and finishing with customized facial mask that hydrates, rejuvenates and purifies your skin. If you never tried Brazilian Wax, this is your chance! Enjoy the benefits of chamomile hard wax that attaches to the hair and not the skin like other wax. Skin Studio is known for Brazilian Bikini waxing. In fact, we won Best Waxing studio by Improper Bostonian in 2013!
Are you ready to join us for SPA WEEK?
Simply register at www.spaweek .com, search for Skin Studio in Brighton, MA, pick a treatment and send us your request.
You can also call us at 617.779.8840 or email us directly at info@skinstudioboston.com.
Don't pass an opportunity to treat yourself for just $50! And don't forget to share with your friends!