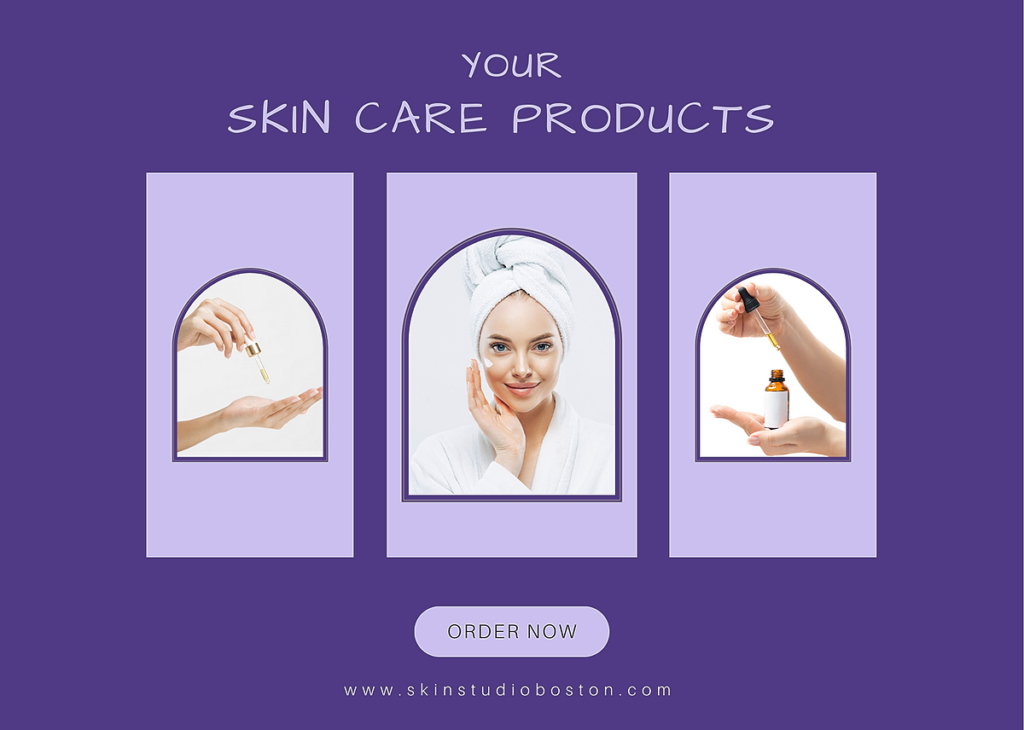 Are you ready to conquer all of your skincare goals this year?
Here at Skin Studio in Brighton MA we get asked this question a lot: "How do I know if my skincare products are working?"
So let's take a little quiz:
1. Are you using the products as recommended?
(Yes or No)
The truth is products probably aren't working if you're not using them consistently as recommended.

A Typical Regimen:
-Cleanse AM/PM
-Toner AM/PM (depending on skin type)
-Serum AM ( Vit C | Hydrating |Peptides )
-Serums PM (Mostly serums with anti-aging or acne-fighting properties)
-Moisturizer AM/PM
-SPF AM
-Eye care AM/PM ( at least once a day)
2. Are your products recommended by a professional who took the time to assess your skin correctly?
(Yes or No)
Suppose you haven't had your skin assessed by a professional and play the skincare guessing game. Buying from an influencer on Instagram or an ad from Amazon is a game of roulette I don't think anyone should roll the dice on. This is your face we're talking about!
3. Are you giving the products a chance to work?
(Yes or No)
We find too many clients get sucked into the Buy and Try cycle. This is where you buy an expensive product, try it for a week, and get bored or disappointed when you don't see a significant improvement immediately. Then, you buy something new the next time you're shopping.
6**You spend/waste a lot of money when you become a victim of this cycle.**

The most gorgeous skin we see in Skin Studio Brighton MA, is the skin of those who find a product designed to help their specific skincare concerns and stick with it for an extended period.

We hope this helps you on your look-and-feel-beautiful journey. Reach out and let us know if there is anything we can help you with concerning your current and future skincare.