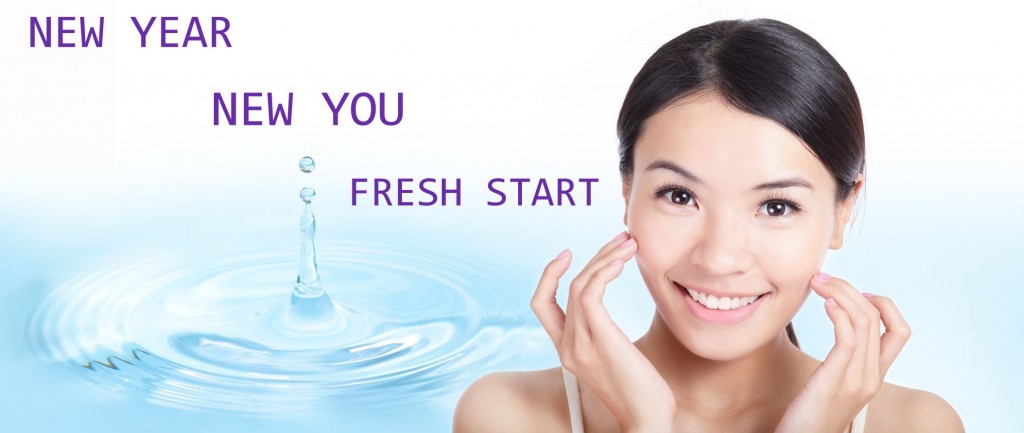 Let's start the year with fresh and healthy skin. It can be very confusing what skin care products to use and when to use them. Our estheticians at Skin Studio can assist you with correct home care regimen for your skin.
 Here are the steps to a healthy skin. 
Make sure to use pH balanced cleanser, apply a small amount (about dime size) to a damp skin and massage over face and throat. Rinse with lukewarm water. Removes excessive oil, dirt, make-up, and impurities. Can be used alone or mixed with a facial scrub. Use A.M. and P.M.  Do not use cleanser to remove eye make up. Use Gentle eye makeup remover to effectively remove all traces of eye make up.
Balancing toner- after cleansing use a cotton ball to smooth tonic over face, and immediately apply serum and moisturizer (do not let the toner dry!)  Hydrates and balances skin. Use A.M. and P.M. Also can be used throughout the day.
A facial serum is a little bottle that delivers mighty results. From skin firming or skin brightening to skin clearing, skin serums transform the skin. Use at night or in the morning depending on the concentration before moisturizer after a toner.
Repair skin and lock in hydration with moisturizer-apply right after the toner and serum to the face and throat using upward strokes. Morning moisturizer needs to have (at least) SPF 15 or use a separate sun protection cream.  Depending on moisturizer concentration it can provide extra hydration, nourishment, firming affect, and protects against environmental aggression Use A.M. and P.M.
Gently polishe away dead skin cells exfoliation-, leaving a soft, smooth skin with a better absorption of treatments and products. Apply to a cleansed, damp skin or mix with your cleanser and gently massage over face and throat. Depending on skin conditions use at lease once a week.
Get more out of your products with facial mask-apply a thin film to a clean face and throat for 10-15 minutes. Depending on a mask it can increase hydration, firm, reduce sensitivity, deep clean, and provide multiple antioxidants. Use once or twice a week.
Deeply hydrate eye area with eye cream-gently tap a small amount around the eye area, blending inward from the outer corner. Improves and/or prevents fine lines, hydrates, and reduces puffiness. Can use A.M and P.M.
 Our experienced skin care therapists are here at Skin Studio to help you to improve your selfie :-). We only use  premium, professional skincare and makeup collections, products with the highest quality pharmaceutical-grade ingredients. Schedule your free skin care consultation today.
Let's Connect: 
facebook pinterest  instagram  skin studio