It feels like summer is just around the corner here in Boston MA, finally! Our team at Skin Studio is so thankful to our loyal clients for supporting us during some of the craziest times we've ever had! During these months, we had some extra time on our hands… So we created a new and exciting beauty tool for us to use in the studio and for you to use as a part of your facials at home ???? Have you heard of Gua Sha??? (Pronounced 'gwahshah.') – If yes, great you're in the know! Because if not, let us tell you a bit about it…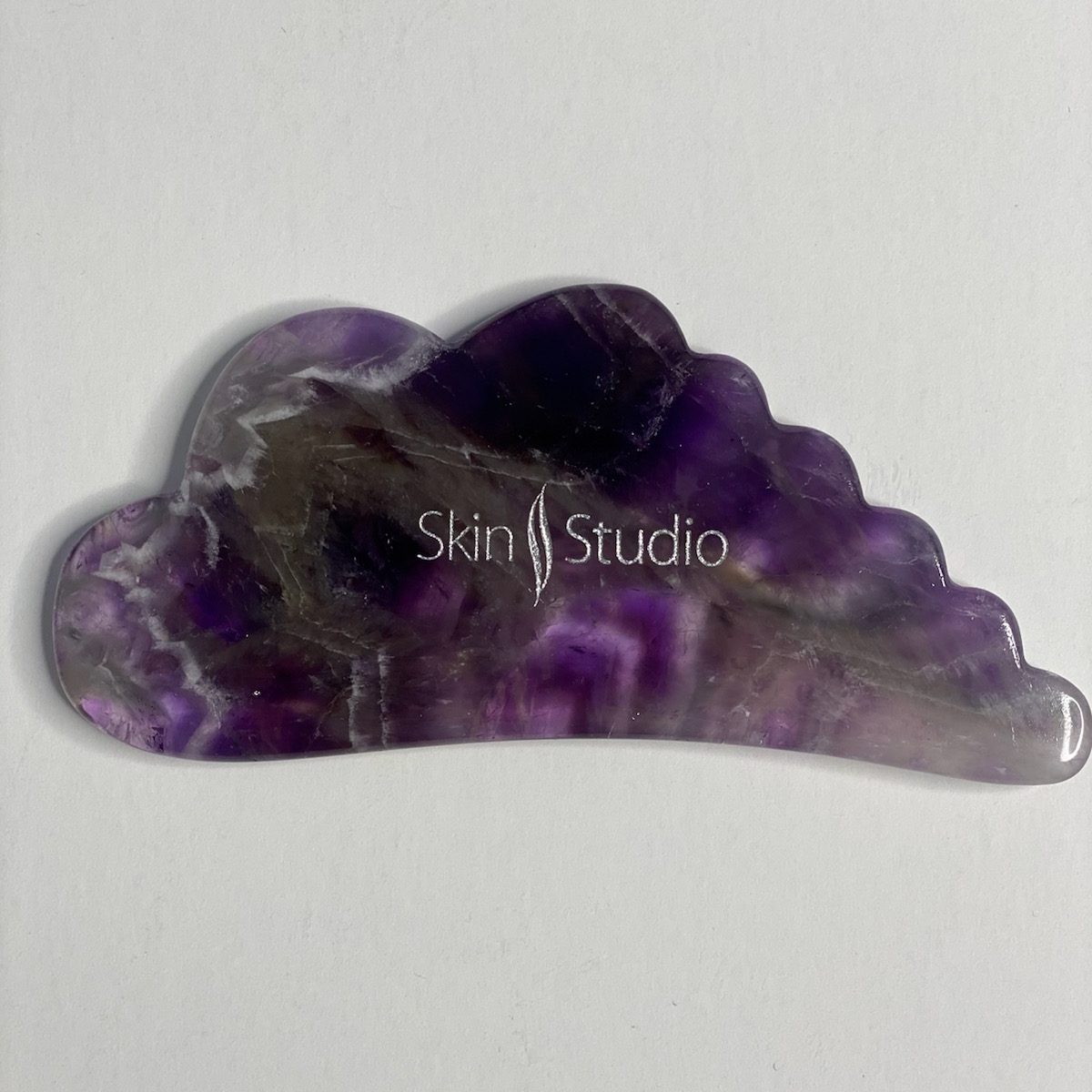 The term 'Gua Sha' comes from the Chinese word 'gua,' which means 'to scrape' and 'sha,' which means 'sand'. Thus, we will be massaging (or scraping) our skin with light to medium pressure using both long and short strokes to stimulate microcirculation.
By using our new tool you will be enhancing your beauty & self-care rituals with an ancient Chinese massage and healing technique.
The practice of Gua Sha has been proven to:
relieve facial tension,
reduce puffiness,
enhance skin elasticity,
boost blood circulation,
promote lymphatic drainage,
provide both lifting & firming effects.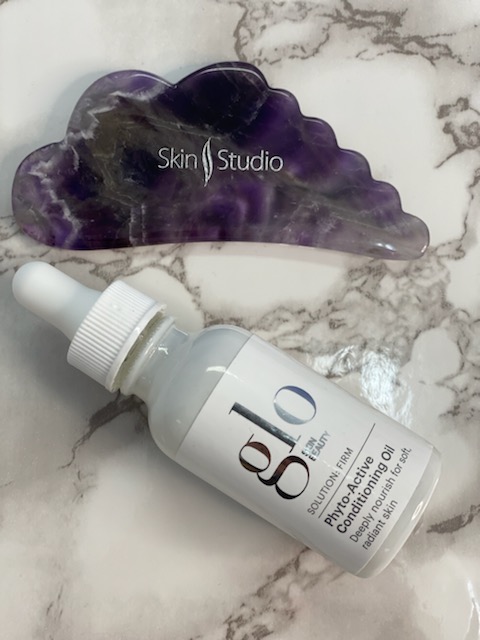 We designed our new tool using our favorite purple-colored crystal, amethyst. Amethyst is known to have a number of natural healing properties concerning physical, spiritual & emotional health. Moreover, this beautiful crystal is thought to promote stress relief, calmness and boost cell regeneration. In other words, it's the perfect choice of crystal to create our Gua Sha tool with so we can give you the best facial in Boston that you deserve! 
Therefore, with all of that being said – Let's Gua Sha our faces!!
Our Skin Studio Boston 'Signature Facial' includes this rejuvenating massage technique, giving your skin & soul that extra boost of self-care we're all craving after this crazy past year.
We can't wait to see you in the studio, come for a facial in Boston!