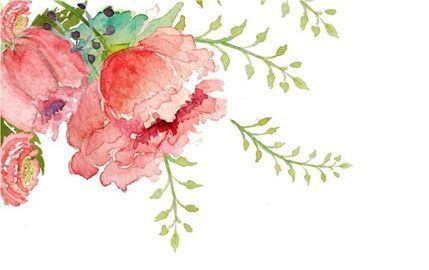 Meet Irina: Founder, Owner, Skin Care Expert & Professional
Skin Studio was founded in Boston in 2005 by Irina Fiksler. Irina is a skin care expert and has been an esthetician for over 18 years. She came from Russia and was trained by highly specialized estheticians in cosmetic and medical treatments at Elizabeth Grady School of Esthetics. Irina started her career by working at a prestigious salon on Newbury Street in Boston. There, she fell in love with skin care treatments and waxing. Consequently, she became a skin care expert and opened Skin Studio to help her clients look their best and improve their confidence.
Irina had felt strongly about helping people with acne, aging, and unwanted hair. She had made it her goal to find the right treatment regimen to prevent breakouts, reduce the signs of aging, and find the most gentle wax for hair removal. Irina has had acne herself and she had long searched for the effective treatments and affordable products to get and maintain the clear complexion she had always wanted. Fortunately she had found the way to clear and prevent acne. That has given her confidence and inspired her to help others. 
Irina's professional goal became to help people to effectively treat common dermatologic conditions. Using the combination of knowledge and experience Irina finds the right treatment to address her client's specific needs. In addition, as of November 2017, Irina has become an Oncology Certified Esthetician, through intense training and classes. She is so passionate about the industry and wants to help clients with cancer in their healing process, to feel their best.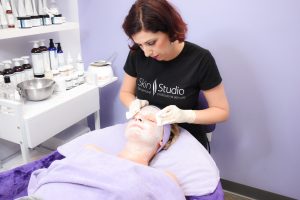 I was able to sit down with Irina and ask some questions all about her favorite treatments, path to where she is today, and what the next step is for Skin Studio!
What tips can you give to people for at home care?
"You only have one skin! Be comfortable in your own skin!"
"Every women should have an esthetician or 'skin guru' that she can open up to about her skin concerns. It's SO important to be able to ask skin related questions to someone with the knowledge and background."
"Use SPF every single day.. it's a must. We all like Vitamin D and it feels good, but it doesn't look good when you're 50 or 60 years old."
What is your favorite facial at Skin Studio?
"The Ultimate Facial.. with me! I absolutely love this facial because it incorporates so many different aspects of our studio. You get a little bit of everything!"
  "Ultrasonic Exfoliation, Professional Level Chemical Peel, Diamond Microdermabrasion, and the choice between IPL Skin tightening & LED Light Therapy!"
"I also love a Lactic acid peel because it is ultra-hydrating, gentle, helps with pigmentation, and anti-aging. It's gentle enough for all ages of skin."
How do you manage the ongoing information flow and new trends about skin that is continuously coming out?
"Continuing education! This is extremely important to me and my studio. I try to take at least 1 class per quarter, whether in-person or online. In addition, I've taken various business courses and courses about different skin care services. My next course is all about LED Light Therapy and how beneficial it is for acneic skin and anti-aging. I can't wait for it!"
"I require our estheticians to take multiple continuing education courses so they can learn new techniques and stay up to date with all of the new and upcoming trends. It's always important to keep learning!"
"This industry changes every second. New products and new treatments are being introduced all over the place. I am constantly researching and testing the newest trends. However, I always try out the product on myself before offering it to any clients or my team!"
"It is beneficial to surround yourself with successful and like-minded people… especially for women in business – we need to support each other."
"A great way to stay up-to-date with the constant flow of information is to follow and listen to other skin care professionals and leaders in the field. Therefore, I even belong to many groups and online societies that discuss various new trends (i.e. different clubs, website platforms, monthly classes, podcasts). You can probably catch me listening to a skin care podcast on my way to and from work.
What is your favorite thing about your job?
"In the room… extractions. Deep pore cleanings during a facial is definitely one of my favorites."
"But outside of the room.. seeing the results of the hard work that clients and estheticians put in to get healthy and glowing skin. It's not easy to maintain all of the aspects and it's always so exciting to see the hard work pay off!"
What's next for Skin Studio?
"I would absolutely love to create my own skin care line and to share it with all of my lovely clients!"
Interview by Danielle Chernobylsky
Check out an interview with Boston Voyager and get deeper into the owner of Skin Studio!