Let this be the best Mother's Day yet..
Give your loved one our special treatment!
Mother's Day Escape
This perfect combination includes: Ultrasonic Facial and Back Treatment. You will love this duo!
The Ultrasonic facial is a gentle procedure for powerful skin renewal, relieve dehydration, reduce fine lines, and promote healthy skin elasticity and tone! This facial provides gentle exfoliation along with product infusions by utilizing the energy waves of ultrasound, resulting in clean and hydrated skin! Our back treatment includes a deep-cleaning, gentle enzyme, and a light back massage, finished with a customized mask! Walk away feeling like a new person, relaxed and rejuvenated!
Now $250!
(Originally $315)
Save $65!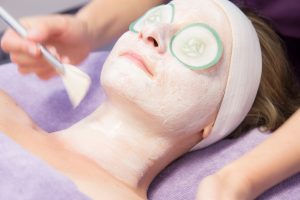 This treatment is perfect for everyone, not just moms!
Treat yourself to this relaxing combination of facial and back treatment!
Go ahead, you deserve it!
Products of the Month:
At Skin Studio, these are some of our favorite eye products for aging skin. Both products work together to give you the most aging skin prevention and protection.
Phyto-Active Eye Cream
Targets expression lines and cutaneous dryness with intense hydration while firming and protecting the eye area. This eye cream helps reduce the appearance of dark circles and puffiness.
Phyto-Active Eye Serum
Glides on to smooth and soften eye lines by delivering critical hydration and protective plant stem cell to help reduce the appearance of aging, puffiness, and dark circles.
Follow Us!
Stay up to date with Instagram!
We post giveaways every month. 
Stay tuned for your chance to win products!
Follow us at Skin_Studio on IG
Instant Scheduling!
Download our app!
Access to our live schedule!
Scheduling is so easy!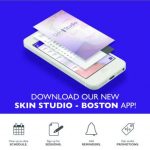 iPhone Download


Android Download

"Of all the gifts that life has to offer..
a loving mother is the best one of them all."
Give your loved one the gift they truly deserve..