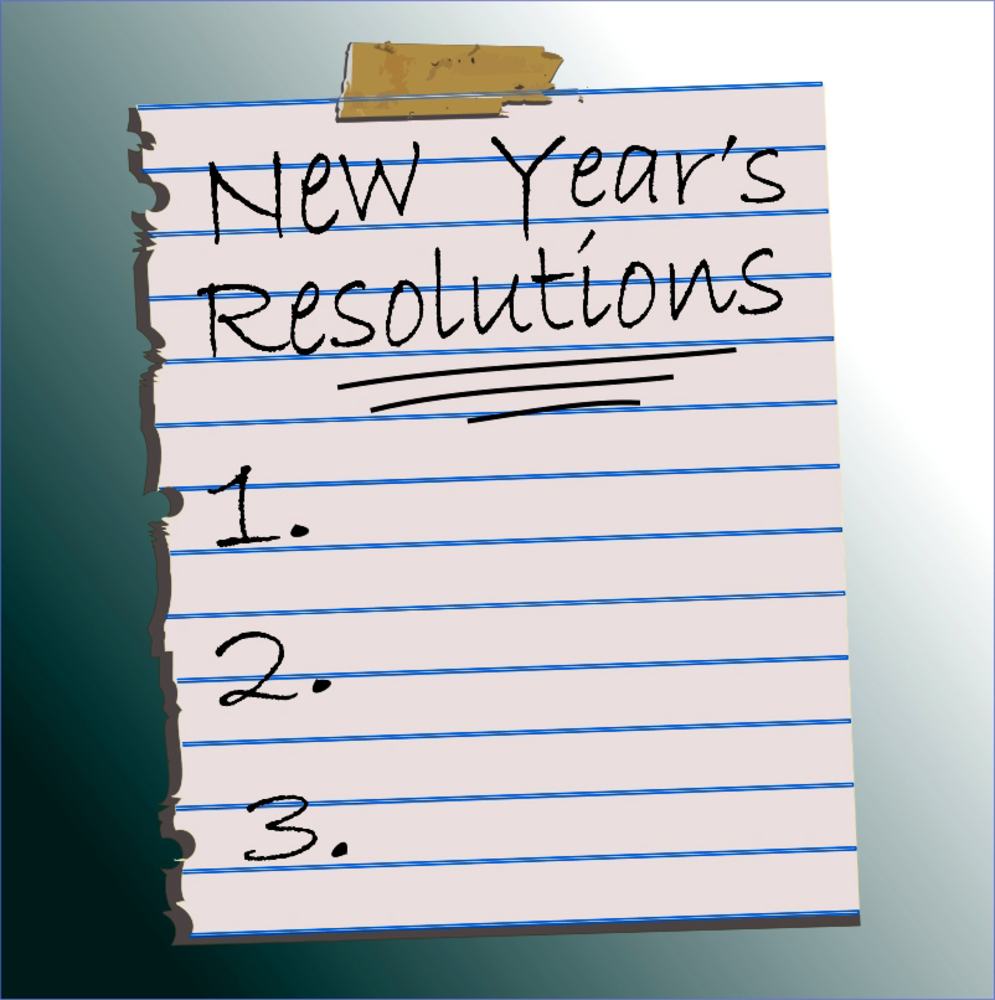 Wishing you and yours a Wonderful New  Year from all of us at Skin Studio!
Ring in the new year with a list of resolutions that will help improve your skin.
Set goals that are good for your health and will keep you looking your best.
It's the time of year when we all start thinking about our new year resolutions.
Here  we've compiled a list of  resolutions that we are vowing to follow this year to help us get the healthy, glowing skin of our dreams.



I will clean my makeup brushes.

Cleaning your brushes will help them last longer and will reduce your chances of breakouts.



I will wear SPF every day.

Daily use of SPF 15 or higher sunscreen reduces the risk of developing melanoma by 50 percent, according to The Skin Cancer Foundation. Our skin care professional will help you to choose correct SPF for you.



I will find a skincare regimen that works for me.

A proper skincare regimen starts with finding the right products for your skin type. Do you have dry or dehydrated skin? Oily skin? Combination skin? Introduce new products one at a time so you can see how they affect your skin. Once you've got your cleanser, toner and moisturizer.



I will try new colors.

Do you play it safe with neutrals? Challenge yourself to add some color to your palette, whether it's a bold lip or a new shade of eye shadow.



I will not pick at my acne.

Stop the spread of acne-causing bacteria. Cleanse your skin twice a day and spot treat acne as needed, but don't pick and prod at your breakouts, you'll make it worse! Consider getting a professional acne treatment at Skin Studio.



I will treat myself to a facial

. Nothing beats a professional skincare treatment at Skin Studio.



I will find a red lipstick I love

. Learn how to find the perfect red lip and test drive a few shades to find the one that's right for your skin tone. At Skin Studio we have few choices for you.



I will throw out expired products.

Look on the back of your skincare products for an icon of a small container and lid with a number inside. This period after opening symbol tells you the lifetime of a product after it has been opened. For example, if your hand cream says 30M, the product is good to use for 30 months after you first open it. To keep track of how old your products are, write the month and year in permanent marker on all of your tubes. Every six months go through your stash and toss old product.



I will drink LOTS of water

. It's no myth, drinking water is good for your skin! Prevent dehydration by drinking plenty of water and lock the moisture into your skin with a moisturizer.



I will remove my makeup every night before bed.

Sleeping in your makeup can lead to premature aging, so wash your face in the evening to wash the day away. Try a water-soluble cleansing oil to clean the skin of dirt and debris.

 Skin Studio is a professional skin care studio that concentrates on customized skin care treatments. Facial is a specialized skin care treatment performed by a licensed esthetician. During your facial treatment our specialists will analyze your skin and go over your skin concerns. Regular facials treatments can improve acne, prevent signs of aging, and enhance over all complexion of your skin.

We are located at 697 Cambridge Street, Suite 206 in Brighton, MA  02135

Our skin care specialists can help you find  the products you love. Layering skincare products is just like layering your clothes, each layer has a different purpose and provides a unique benefit to your skin. When you apply products in the right order, you can maximize your results.

For your convenience shop online http://bit.ly/1zfU0DT

Happy SKIN Happy YOU :-)