Turn Back Time with MYSKINBUDDY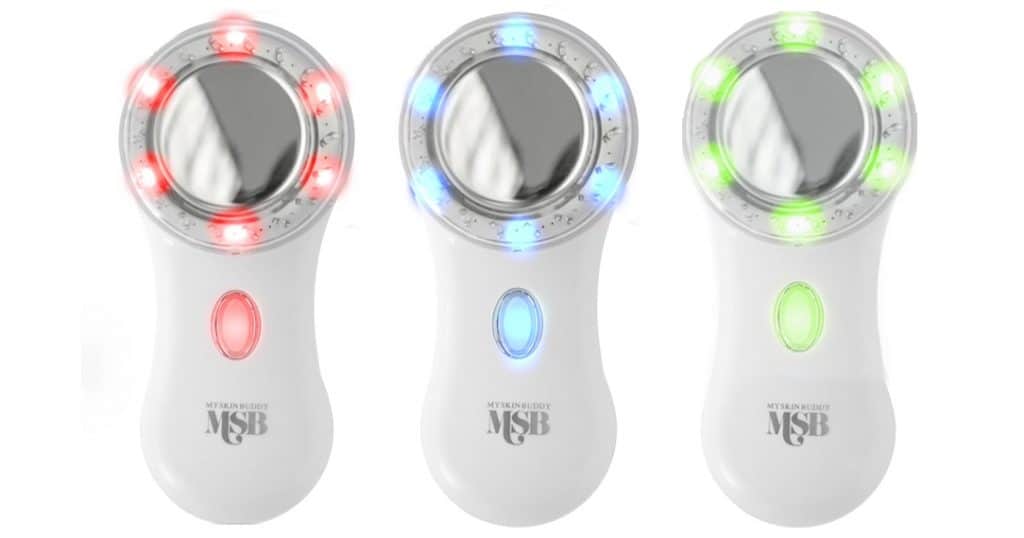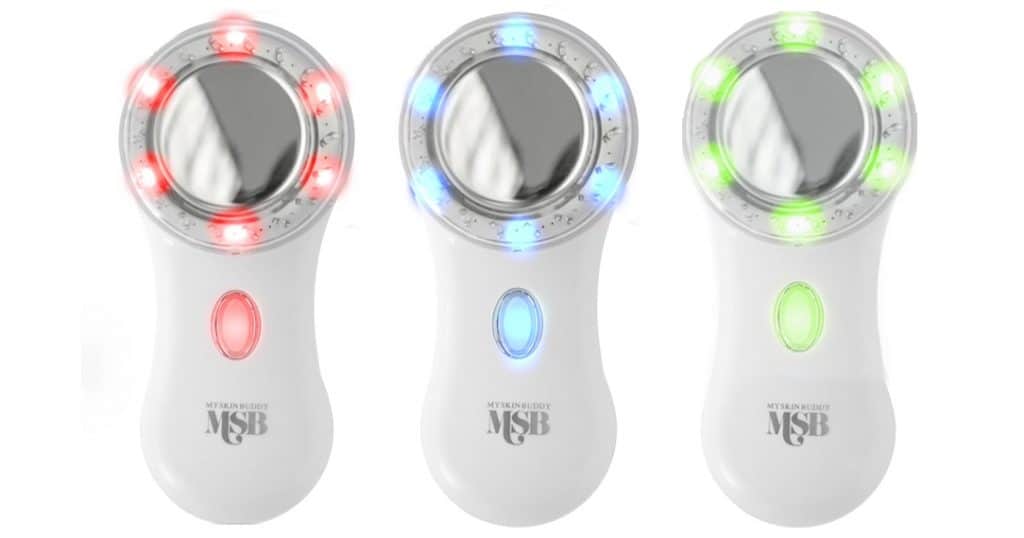 1 Device, 4 Technologies, 6 Benefits
Just press and glow!
Introducing our NEW beauty tool,
perfect for convenient at-home use!
Benefits Include:
1. Enhance Product Penetration
2. Reduce redness & inflammation
3. Stimulate collagen, lift & tighten
4. Deeply cleanse & gentle exfoliate
5. Reduce the appearance of lines & wrinkles
6. Kill bacteria that leads to acne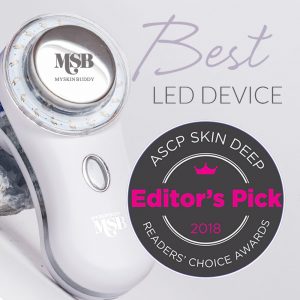 Check out how the creator and owner uses her MYSKINBUDDY at home!
How does LED Light Therapy work?
Red LED
LED Red Lights encourage cell turnover and is collagen boosting – perfect for those looking for anti-aging benefits.
-Reduce the look of fine lines & wrinkles
-Improve skin firmness & resilience
Blue LED
LED Blue Lights is such a great addition to your skin care regimine to help reduce breakouts – especially for those with acne prone skin.
-Fight bacteria linked to acne
-Restore skin's complexion
Green LED
LED Green Lights has anti-inflammatory properties and is even calming for the skin – it is ideal for those with hyperpigmentation
-Promote balance in the skin by reducing redness
-Helps to brighten the complexion and lighten age spots
Our esthticians are trained and certified to get you on the path to clear and glowing skin!
Check out this REAL Skin Studio Client!
WHAT A DIFFERENCE!
Face Reality has a clear-skin system that will have your acne under control in about three to four months, depending on your type of acne.
We combine the power of clinical-grade products that are customized for your type of acne, with a series of bi-monthly treatments.
NEW Charcoal Detox Mask
Check out this unique 2-in-1 treatment mask that detoxifies and exfoliates.
Packed with environmentally friendly jojoba beads, charcoal, kaolin, and bentonite clays.
Get a FREE travel pouch with your purchase of a charcoal mask [while supplies last]