LED Light Therapy for Acne & Wrinkles
is safe & effective!

Non-Invasive
Prevent future breakouts
Destroys acne-causing bacteria
Clinically proven for treatment of wrinkles
Rejuvenates skin & increase microcirculation
---
Low Level Light  Therapy uses light energy for therapeutic benefits!
This award-winning LED device is clinically proven for the treatment of wrinkles & acne! It works safely & effectively, without abrasive chemicals. This light energy can also help to increase circulation, accelerate tissue repair, and kill acne-causing bacteria. LED Light Therapy can even decrease inflammation, improve skin tone and wrinkles, texture, and clarity. Using NASA research, these blue, red, and near-infrared lights help to safely treat acne and wrinkles. At Skin Studio, we offer various options of treatment to LED Light Therapy. This FDA Approved treatment is sensitive enough for all skin types!
---

LED Therapy Treatment for Acne

This new treatment at Skin Studio uses light therapy to work effectively and safely without chemicals, harmful UV rays, or side effects. As a result, it destroys acne-causing bacteria and helps to prevent future breakouts. Series of treatments recommended. Typical Acne LED treatments recommend 2-3 times weekly for 4-6 weeks. Results vary.

LED Light Therapy Treatment for Anti-Aging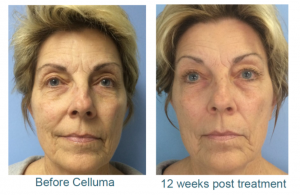 Therapy will also help to reduce the appearance of fine lines and wrinkles by rejuvenating the skin and increasing microcirculation.  Typical Anti-Aging LED treatments recommend 2-3 times weekly for 12-16 weeks; results vary.


LED Light Therapy Facial
A customized deep pore cleaning, designed with professional strength enzyme, serums, mask and appropriate LED therapy for your skin. Your esthetician will cleanse and prep your skin for this LED Light Therapy Facial according to your skin type. Our estheticians at Skin Studio are certified and trained in LED Light Therapy. Your skin will be glowing after this awesome LED Light Therapy Facial Treatment.
**LED Therapy cannot be used if pregnant, history of epilepsy or seizures, or if using photosensitive medication**
Check out our LED Light Therapy Treatments!
Click Here!

Skin Studio is conveniently located in Brighton, MA
Surrounding area to Boston, Allston, West Roxbury, Somerville, Jamaica Plain, Belmont, Watertown, Newton,
Chestnut Hill, Brookline, Cambridge, Natick, Wellesley, Weston, Wayland, Waltham.
Check us out at www.SkinStudioBoston.com
697 Cambridge St. Suite 206
Brighton, MA