Facial of the Month: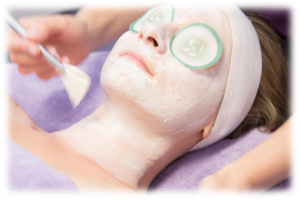 Hydration party treatment
This ultra energizing treatment is designed
with enzyme to encourage exfoliation and
Lactic acid hydrating mask.
Your skin will get maximum hydration and super rejuvenation.
Featured Product:

Cherry Balm & Mint Balm 
Protects lips with full spectrum SPF 15 while
nurturing botanicals of hemp seed oil,
meadowfoam and mango seed butter
soothe and heal.
             Skincare Tips
                                                                         SPF
                                                                      Vitamins
                                                                    Hydration
                                                                     Exercise
                                                                  Don't Smoke
                                                                  Healthy Diet
                                                                  Cleanse 2x
                                                              See an Esthetician